COYMOS Stretched White Blank Canvas for Painting, Acrylic, Oil, Wet Art Media - Multi Pack Pre-Stretched Canvas 100% Cotton Canvas Boards for Artists - 10 Pack 4"x4", 5"x7", 8"x10", 9"x12", 11"x14"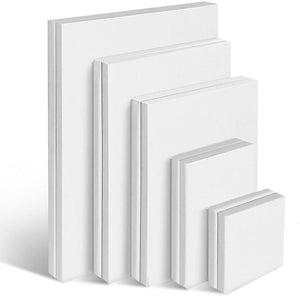 SALE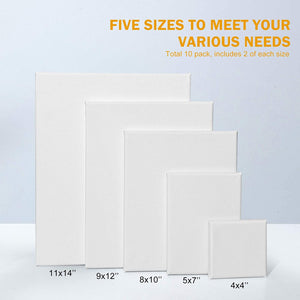 SALE
SALE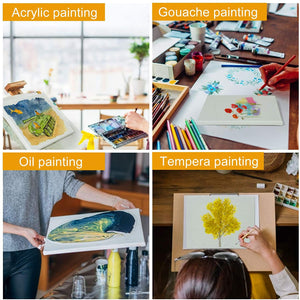 SALE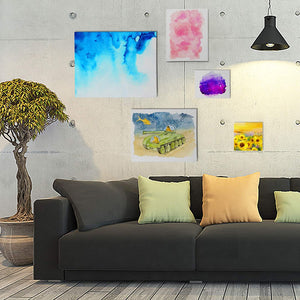 SALE
SALE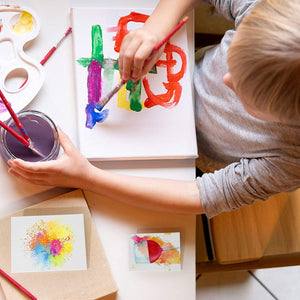 SALE
♚ 10 PACK STRETCHED WHITE BLANK CANVAS: Canvas size: 5x7, 8x10, 9x12, 11x14 Inch/Each 2 Pack. 5/8 inch in thickness. Nice alternatives for experiments and practice. Also a ideal choice for kids, adults, beginners and professionals.
♚ 100 % PURE COTTON CANVAS BOARD: Our stretched canvas made natural cotton material, so the brush just glide right over them and make painting effortless. Great to keep the paints with their natural tones and glossiness.
♚ READY TO PAINT: These blank canvas surface is primed of acid-free acrylic titanium gesso, ready to paint for collage, draw, sketch, ect. Suitable for most mediums, from gouache and tempera to watercolor, acrylic and oil.
♚ STURDILY CONSTRUCTED: Wood structures with mortise and tenon connection ensures the frames of the blank cotton stretched canvas firm and sturdy and easy for hanging on the wall.
♚ INSPIRE INTEREST PAINTING: These professional art canvas stretched will be an encouraging gift to nurture your child's budding creativity.