Artoree DIY 5D Kit de pintura de diamante por número para adulto, taladro completo diamante bordado Dotz Kit decoración de pared del hogar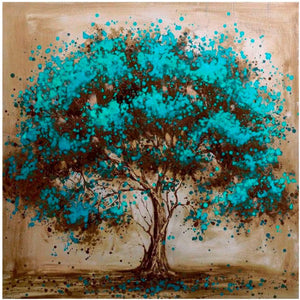 SALE
SALE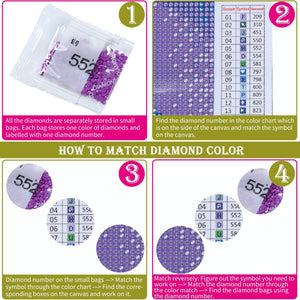 SALE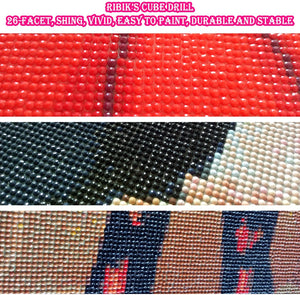 SALE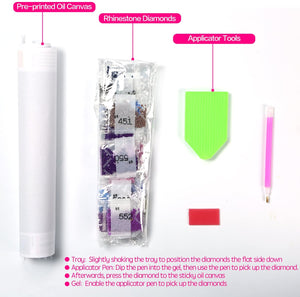 SALE
RUBIK'S CUBE DIAMOND DRILL: All the rhinestone diamond beads have 26-facets, which makes the beads more shinning, the whole painting feels more three-dimensional and vivid. Besides, Artoree is using all round diamond beads, which makes the diamond painting process easier and less frustrated.
PREMIUM QUALITY CANVAS: The canvas is made of high quality oil cloth, which is durable, water-proof, damp-proof and wrinkle-free. At the same time, special strong glue is used to cover the canvas so the diamonds won't fall down once they're pressed onto the canvas.
RELAXING AND REWARDING: Applying the diamonds is a simple and interesting process which provides hours of enjoyment as you re-create the design. It's a great way to relieve stress. Also it becomes so rewarding when the painting is finished. Get it framed as a wall decoration if you'd like to.
GREAT GIFT IDEA: It's not only a great idea for cross stitch, embroider craft lovers, but also a wonderful gift for family and friends. Artoree will provide variety sizes and styles from simple to elaborate so people of all skill levels could find a good product to try and enjoy.
PACKAGE INCLUDES: A pre-printed oil canvas, round flat-backed diamond beads, a tray, a pen-like tool and a packet of gel. Please be noted that the frame is not included. Get a proper frame to hang your finished painting from a local store.