Qiming Wenfang - Juego de pinceles para caligrafía china, pincel chino para escritura y Sumi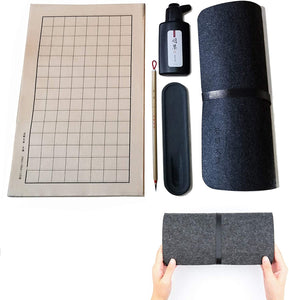 SALE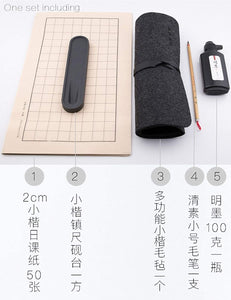 SALE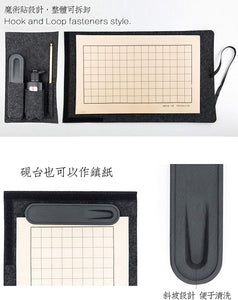 SALE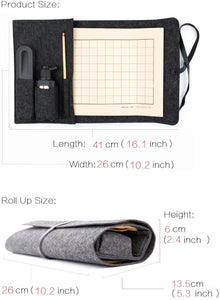 SALE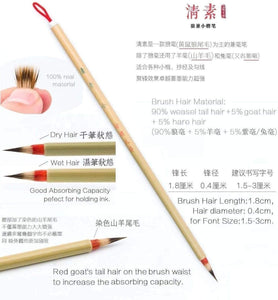 SALE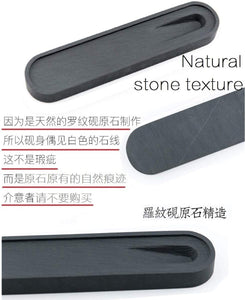 SALE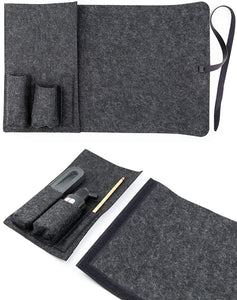 SALE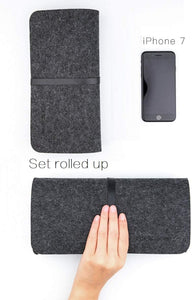 SALE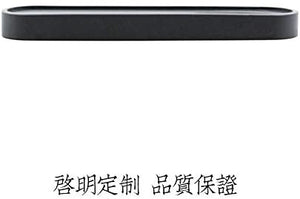 SALE
☆☆☆小楷套裝,僅能寫小楷字☆☆☆ 清素筆為小楷筆,仅适合字號1.5-3cm.小筆不可寫大字。☆☆☆ 1 x QingSu S size Weasel Hair Brush: Natural bamboo shaft. 90% weasel tail hair + 5% goat hair + 5% hare hair. This special ratio has undergone many times writing test by Qiming Wenfang to ensure brings to you a very good writing experience. for font size: 1.5-3cm. Excellent pointed tip suitable for Small Regular Script / Xiao Kai
1 x 100g (3.3oz) Chinese Liquid Ink: formulated for sumi painting and calligraphy This is permanent, black ink made from quality vegetable oil soot, absorbed well by xuan paper with vivid layers. With slight pleasant ink fragrance.
1 x 50 sheets Chinese writing paper: Size: 2cm*2cm*120 grids, paper sheet size 38*20cm
1 x Inkstone. Made of Natural stone, this special shape inkstone not only with the ink stone basic function, but also with the paper-weight function. She inkstone. weight 263g. LxWxH=18x4x1.5cm. 歙砚.
1 x Felt Mat: 26x41cm (10x16 inch), thickness 2mm, very good quality, washable, good for keeping from dirtying desk in calligraphy or sumi painting work with traditional Chinese brush. Portable after roll up the felt mat suitable for travel, business, office and home. Hook and loop fasteners style. With PU leather band. --- --- --- This 5pcs set is a perfect gift for calligraphy beginners and pros. Very good for both calligraphy and painting.